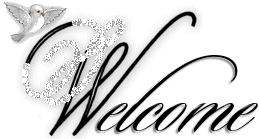 Thank you for visiting this website, created in the memory of our loved one, Daniel Firman (25), who was born in Flint, MI. on Nov. 17, 1983.
It is a blessing to us that you visited this website. Please go ahead and light a candle, add a picture of Dan, write a tribute, or just browse through the entries. Dan is a fine Christian young man who is worth being missed and remembered ♥


Dan went to Heaven on August 20, 2009, along with friends and coworkers, Aaron & Chis Hunley (16 & 17) and Drew Erickson (17). They all died as a result of severe injuries from a head-on collision with a semi, which suddenly came into their lane. The semi incredibly demolished the one-ton company pickup truck that the four young men were in. Dan, Chris, Aaron, and Drew had just left a job site, and they were on their way back to the shop, driving on U.S. 31 in Petoskey, MI. (Semi with pickup truck in front photo- Petoskey News Review, crosses at accident site and pickup truck photos - T. Firman)
Dan's loved ones include: his wife (Erin) of two years, an unborn son (Mark), father & mother (Dennis & Tammy), two brothers (Dave & Chris), grandparents (Richard & Shirley, Bill & Alice), and many additional family members, friends, and coworkers. He is loved more than words can describe and will be remembered as one who lived a life that was pleasing to God ♥
Dan, Aaron, Chris, and Drew had all accepted Christ as their Savior; they are now in Heaven with the Lord. John 3:16 - For God so loved the world, that he gave his only begotten Son, that whosoever believeth in Him should not perish, but have everlasting life.
Additional verses, regarding how to know for sure that you are also going to Heaven, can be found at the website http://www.gracebaptistministries.com/index.php?page=therealtruth
ر
ر
IT HAS BEEN SAID THAT A CHILD WHO LOSES A PARENT IS AN ORPHAN. A MAN WHO LOSES HIS WIFE IS A WIDOWER. A WOMAN WHO LOSES HER HUSBAND IS A WIDOW. THERE IS NO NAME FOR A PARENT WHO LOSES A CHILD, FOR THERE ARE NO WORDS TO DESCRIBE THIS SORROW.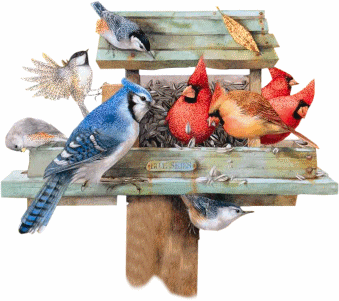 رWHAT GOD HATH PROMISED
"GOD HATH NOT PROMISED SKIES ALWAYS BLUE, FLOWER-STREWN PATHWAYS ALL OUR LIVES THROUGH;
GOD HATH NOT PROMISED SUN WITHOUT RAIN, JOY WITHOUT SORROW, PEACE WITHOUT PAIN.
BUT GOD HATH PROMISED STRENGTH FOR THE DAY, REST FOR THE LABOR, LIGHT FOR THE WAY,
GRACE FOR THE TRIALS, HELP FROM ABOVE, UNFAILING SYMPATHY, UNDYING LOVE."
Dan wanted to name the baby his favorite boy name if it was a boy, and he was SURE that the baby was a boy. The accident happened before the date of the ultrasound, that showed that indeed he had a son! Dan was VERY exited about being a father and told everyone he met.



Daniel's Son


Quotes Handwritten in Daniel's Bible




"Where God guides, He will provide."

"The winds of God are always blowing, but you must set the sails."

"You get out of life what you put into it."

"A bible that is falling apart, normally belongeth to one who isn't."

"The bible does not need to be re-written, it needs to be re-read."

"No reserves, no retreats, no regrets."

"Devotion turns duty into delight."

"It's not about us, but about others."

"Never give place to the devil because he will want to drive."

"If the preacher will fill the pulpit, then God will fill the pews."

"God directs men with simplicity; the devil directs men with complexity."

"Backsliding is a nice word for rebellion."

"Commitment is a decision, not an emotion."

"You can get to big for God, but you can't get too small."

"What you do in life is more important that what you have."

"Everyone want to go to Heaven, but no one wants to live like they are going to Heaven."

"If it is not daily, it's not discipleship."

"Spirit fullness requires brokenness."

"When God leads you to it, he will lead you through it."

"I'm a nobody, telling everybody, about somebody, who will save anybody."

"God's not looking for people who can, God's looking for people who will."

Our family has choose hope over despair as we now go on living without our beloved Daniel. We did not have a chance to say good-bye to Daniel, but we will be able to say "hello" someday in Heaven. Dan had planned on using his degree in pastoral theology & working in the ministry, and having four children, but God had other plans. We do not understand; God sees the big picture, so we trust Him and then we do not have to understand.


Isaiah 26:4 Trust ye in the Lord forever: for in the Lord Jehovah is everlasting strength.

Proverbs 3:5 Trust in the Lord with all thine heart; and lean not unto thine own understanding.

Psalms 115:11 Ye that fear the Lord, trust in the Lord: he is their help and their shield.



Dan was an ordained minister and he married his younger brother Chris, on May 30, 2009. Chris and Jill had a beautiful wedding ♥ (photo above)


Our love for Dan will never die; it lives on in our hearts. We will never get over Dan's death, but we can get through it. Our faith in God is strong and we know that Dan would want us to go on living until we see him again.


Dan, Chris, Aaron, and Drew went directly to Heaven, from US 31 in Petoskey, Mi. at 4:20 p.m. What might happen to "other people" happened to our families. We got the phone call that no one wants to get. The accident was the worst in our county EVER and it was one of the top news stories of 2009 in our area. Our comfort is in knowing that the guys went to Heaven FOR SURE.
Jesus said that you can be 100% sure that you will go to Heaven when you die.

First: You have to admit that you are not good enough to get yourself to Heaven. "For there is none...good, no, not one," it's "not by works...which we have done," and "all have sinned." At least, that's what the Bible says. (Rom. 3:12, Titus 3:5, Rom. 3:23)

Next: Because we've sinned, we have to pay for breaking God's law. "The wages of sin is death." "All liars...shall have their part in the lake which burneth with fire." That lake of fire is hell. (Rom. 6:23; Rev. 21:8)

Then: Jesus has already paid your debt of sin by dying for you, and He wants to give you eternal life. Just believe that His blood alone can save you. Repent of your sins and ask Him to forgive you, and He promised He would. (Acts 20:21)

Finally: Just take God at His Word. He can't lie. He's God. Believe Jesus' payment for your sin is the only way to Heaven, and you can say, "I am 100% sure I'm going to Heaven - because God said so!"

Just pray: Jesus, I admit I'm a sinner going to hell. I can't save myself. I believe that your sacrifice has paid for my sins. I want to receive you as my Saviour, and I trust you to take me to heaven. Thank you for saving me! In Jesus' name, amen.

We know the pain and sorrow from letting go, but we have peace because we have put our trust and faith in God. Through it all - God's been good ♥

D – is for devoted husband, son, brother ...
A – is for active
N – is for nice
I – is for intelligent
E – is for evangelistic
L – is for loving

F – is for fine
I – is for incredible
R – is for reached people for Christ
M – is for manly
A – is for awesome
N – is for new birth (saved)